FAQ Mobile Casino
---
Please look through our FAQ to see if we already have answer to your question, otherwise feel free to contact Casinos support team: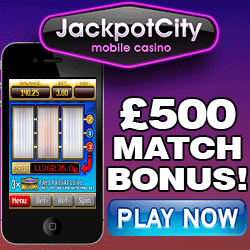 Who are we?
CasinoBonusMobile.com
is the famous world's casino bonus hub optimized for mobile browsing, dedicated to bring to you the latest Mobile Casino and Sports Book no deposit bonus codes , winning tips and online mobile casino promotions . We are testing all the no deposit bonus codes that we are showing on our website, ensuring you always get the best mobile casino and Sports Book bonuses without any hassles.
---
How much does downloading the games and playing them cost?
All Mobile Casino and Sport books will not charge you for the games you download or for playing. However, mobile phone operators will usually charge their standard rate for SMS and WAP/GPRS data transmission. A single bet requires very little bandwidth and should cost just a few pence/cents. Wagering costs will operate as per the online casino or bets. Using Wi-Fi you are not charged for the time you spend downloading or playing the games.
---
How do I register?
First of all It's FREE! To start playing, simply request a game download. A simple form on your phone asks for the minimum info that casinos need to verify your age (18+) and be able to pay your winnings. This takes a few minutes. Casino sends you an SMS and allows you to download the game you've selected for free. Your chosen game will then download direct to your mobile in a few seconds but connection speed and quality of signal will impact upon this. You only need to register once.
---
I have the SMS but it won't let me download?
The most common cause of this is GPRS settings. Please contact your mobile operator or visit their website. Also, please ensure if your phone is compatible with casino software.
---
Can I see what the mobile games are like before I download or join?
Unfortunately, the mobile games have no free-play option. However, you will have an option of game tour and it will give you a good idea how the game will play.
---
How many games can I download?
There is no limit to the number of games that you can download. However, your phone has a limited memory capacity and may not be able to store all of them. Please check your mobile phone's memory capacity.
---
I can't access the game because of content blocking, what's going wrong and how do I bypass it?
In the UK phone operators block the phones of minors (below the age of 18) to prevent them from accessing unsuitable content. You have to be 18 years of age or older to play at Mobile Casinos, if you are, then contact your operator to remove content blocking.
---
How safe and secure is it to play for real money over my mobile?
It is 100% safe and very secure. All casinos at freeslots4.mobi employ a 128 Bit SSL encryption technology. They have an exemplary security record and excellent team.
* Access to your games is PIN protected
* Only your phone can be used for your account
* Your details are stored securely
* All casinos are properly regulated by banking and gaming authorities
* Casinos support team is on hand to help you at any time
---
Are Mobile Casino or Sport books regulated?
All casino or Sport Book service is operated holds a full e-gaming license from the Gaming and Government Licensing Authority. We show on our website only the leading regulators for gaming world wide, offering the highest level of consumer protection.
---
How do I get winnings?
Log in to any of our casinos on your mobile, then go to the Menu > Withdraw page. Then follow the on-screen instructions. There is no charge for withdrawing funds. You may have to undertake an additional ID confirmation (required by law), which will be detailed on screen. Customers are using Visa card they can have money directly paid to their card. Otherwise, all Casinos will post your winnings to you by cheque or in your Bank account.
---
How can I deposit?
*
Credit
or
Debit
card: All Mobile Casinos and Sport books accept Visa, MasterCard, Maestro, Switch etc.
*
UKash
. Over 150,000 shops in the UK accept cash over the counter at mobile top-up terminals for your account.
*
Mobile bill
. Small amounts can be charged to your mobile phone bill or pre-pay account.
*
PaySafeCard
. Pay cash online, without bank account or credit card quickly, simply and securely.
*
Pay-As-You-Go
. You can top up against your home phone number.
*
Neteller
. Whether you want to pay online on thousands of sites or are looking for a prepaid card, NETELLER gives you the freedom to spend your money the way you want, online and off.
*
Skrill (MoneyBookers)
. Since becoming the first emoney issuer to obtain an electronic money licence from the FSA it's taken Moneybookers less than a decade to change the world of online payments.
*
PayPal
: The world's leading online payment service (in many mobile casinos)
* Cahish: electronic wallet linked to your mobile that facilitates payments between you and casino. This service is registered with the UK Financial Services Authority.
You can find more details for all mobile casino deposit options
here!
---
Can I see my balance on the phone?
Casinos display your balance at all times. As you play the balance is updated in real time through the wireless connection.
---
What happens if my bet is interrupted by a phone call or if I lose connection?
The record of your game is stored on security casinos servers. When the call ends and you load the game again, you will simply start where you left off, having lost nothing.
---
What happens if I get a new phone?
If you keep the same SIM card but replace the phone, you will need to download the casino games that you wish to play. You can then log in with your Mobile Casino details and start playing. If you keep the same phone but change the SIM then you just need to register another account, as your account is identified by your SIM. Note: It is recommended that when you discard an old phone that you remove the entire casino from it.
---
Is my money safe?
Your money is held in a separate bank account to all company funds and they are not allowed by regulator to borrow money against it or put it at risk in any way. All casinos report on a monthly basis to the regulator on the state of these funds to ensure that there is no funny business.
---
How do I know if it's fair?
All casino games and random number generator are independently audited by TST Regulatory Authority. They have tested the fairness of all games, return to player and proper operation of the game rules.
---
CasinoBonusMobile.com